Empire at Norton is a 34-unit luxury development project located in West Hollywood, CA. This property features five stories of residential apartments, a world-class common recreational rooftop with a spa, a BBQ area, and a dog-walk, and one level of subterranean parking. The open floor plans and imported building materials with superior finishes provide a comfortable urban living experience in the heart of a thriving city.
Current Developments
Real estate development is a dynamic process that requires different sets of expertise and disciplines at every level. Here at Empire Property Group, we understand the complexity of the industry and consistently strive to stay ahead of the competition.
Empire at Fairfax is a proposed 34-unit mixed-use development located in West Hollywood, California. The property, which is currently in the planning and design phase, will replace the existing buildings which are currently in a state of disrepair with a single 5-story building designed to enhance the Fairfax District. It will feature 2 boutique retail units, subterranean residential parking and contribute affordable units to the City of West Hollywood's affordable housing program.
This development is a proposed 36-unit multifamily project located in Los Angeles. The project will consist of one, two, and three bedroom units. The building is made up of 4 stories of residential units over 1 level of subterranean parking. The expansive rooftop will feature 3 sectioned off common area rooftops, a pool, a dog-walk, and multiple BBQ stations.
Completed Developments
Empire Property Group has successfully completed numerous ground-up development projects exceeding all expectations. At Empire, we have a unique talent for identifying and pursuing leading-edge development opportunities. Through years of experience Empire is able to structure innovative acquisition opportunities that others may not.
The result is highly distinctive projects.
Empire at Burton Way is a 23-unit multifamily residential project located in one of the finest locations in Beverly's Hills. This building is within a short walking distance to a number of world famous luxury shops and high-end boutiques.
Empire at Kings offers an unparalleled living experience in the heart of West Hollywood. This green certified building features 25 elegant one, two and three bedroom urban apartments with an array of luxurious amenities. With everything that Empire at Kings has to offer, living in West Hollywood has never been more enjoyable.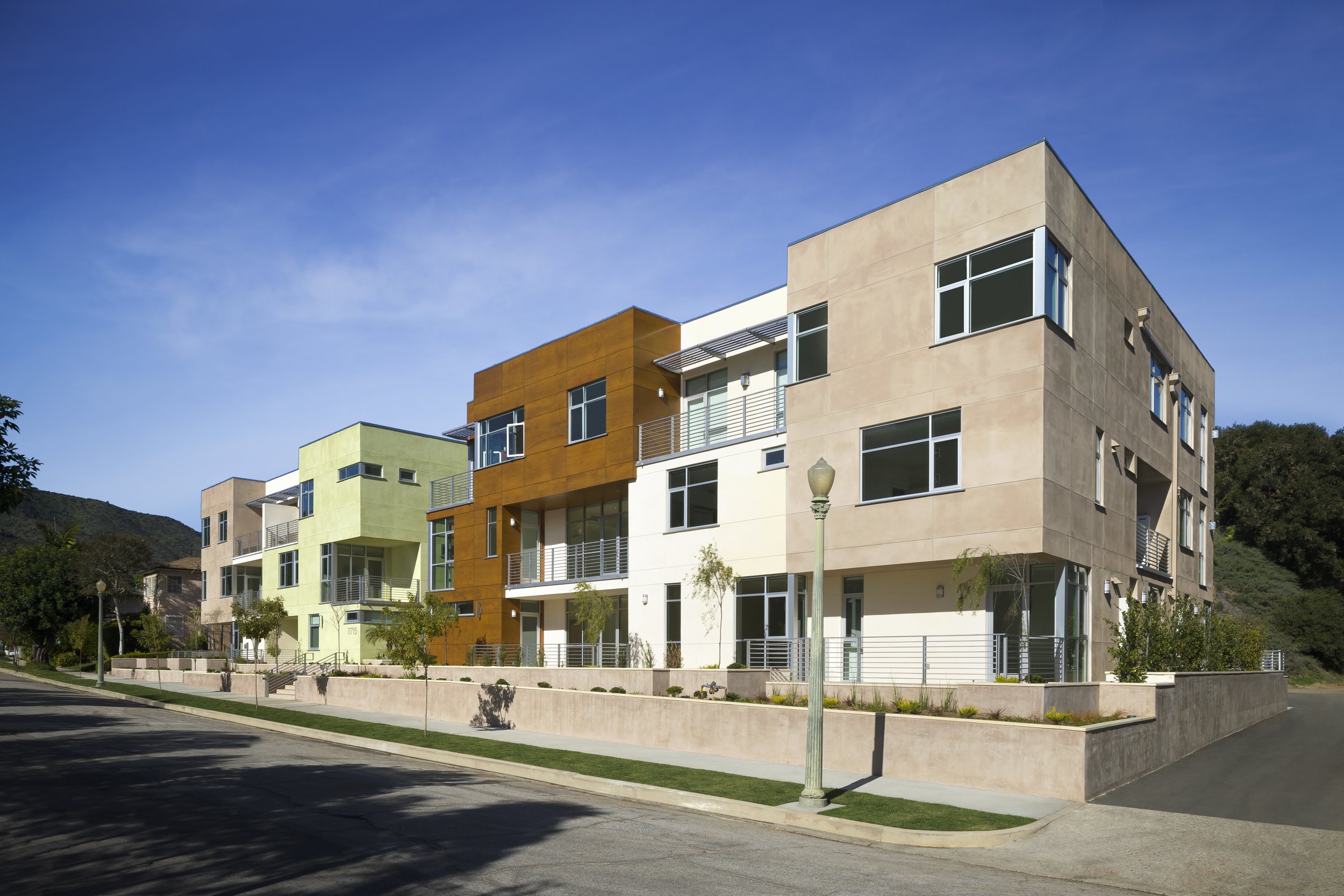 Empire at Bellagio is a vibrant 23-unit multi-family apartment complex located in the beautiful neighborhood of Bel-Air, Los Angeles. This building offers exquisite one, two and three bedroom urban apartments with exceptional views of the Getty Center Museum and the Santa Monica Mountains.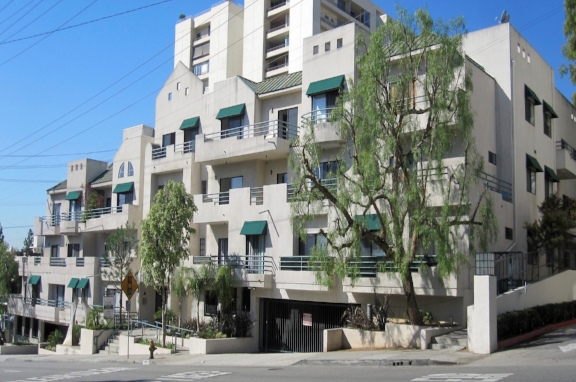 Terraces at La Cienega is Empire Property Group's managed multi-family garden style apartment building located in West Hollywood, CA. Terraces' 42 garden-style units provide large open-space floor plans that allow our tenants to truly enjoy the comfort of their home. Our expertise in value-add property management allows this project to offer desirable and luxurious living at affordable prices.
Built in 1990, Cynthia Gardens is a non rent-controlled multi-family property featuring 21 garden-style 1 and 2 bedroom floor-plans. Empire Property Group made the decision to capitalize on favorable conditions and sell Cynthia Gardens in the first quarter of 2018. As owner and operator, Empire Property Group utilized innovative management strategies to generate higher rents while significantly reducing operating expenses. As such, Empire Property Group was able to successfully promote and sell the property for a record-breaking price.
Paramount Projects I & II
Paramount Project I & II are located off Latigo Canyon Rd in Malibu, CA. These hillside properties provide breathtaking views of the canyons and the Pacific Ocean. When complete, each estate will consist of +10,000 SF of contemporary living space situated on +32 acres of combined land. Empire substantially completed the design and entitlements for the site and sold the project to a foreign investor.